Red Bull Soapbox Race Returns to Los Angeles, CA
After a 6-year hiatus, Red Bull is finally bringing back its Soapbox race to Los Angeles on August 20th. This unique non-motorized racing event challenges both experienced racers and amateurs alike to design and build outrageous, human-powered machines and compete against the clock in a downhill race. The Event Judges will base their decisions on the creativity of craft design, showmanship / race performance of the craft and team, and speed/race time. When we got a call from our good friend Jacob Petway about being involved with his team we had to say, yes!
We want to give the participants a of the team a big congratulations for absolutely killing it and bringing it home strong! The design idea was brilliant for the timing of the race and this was submitted way before OJ popped back into the headlines for parole. So here are the pics he sent me and some words from the man!
---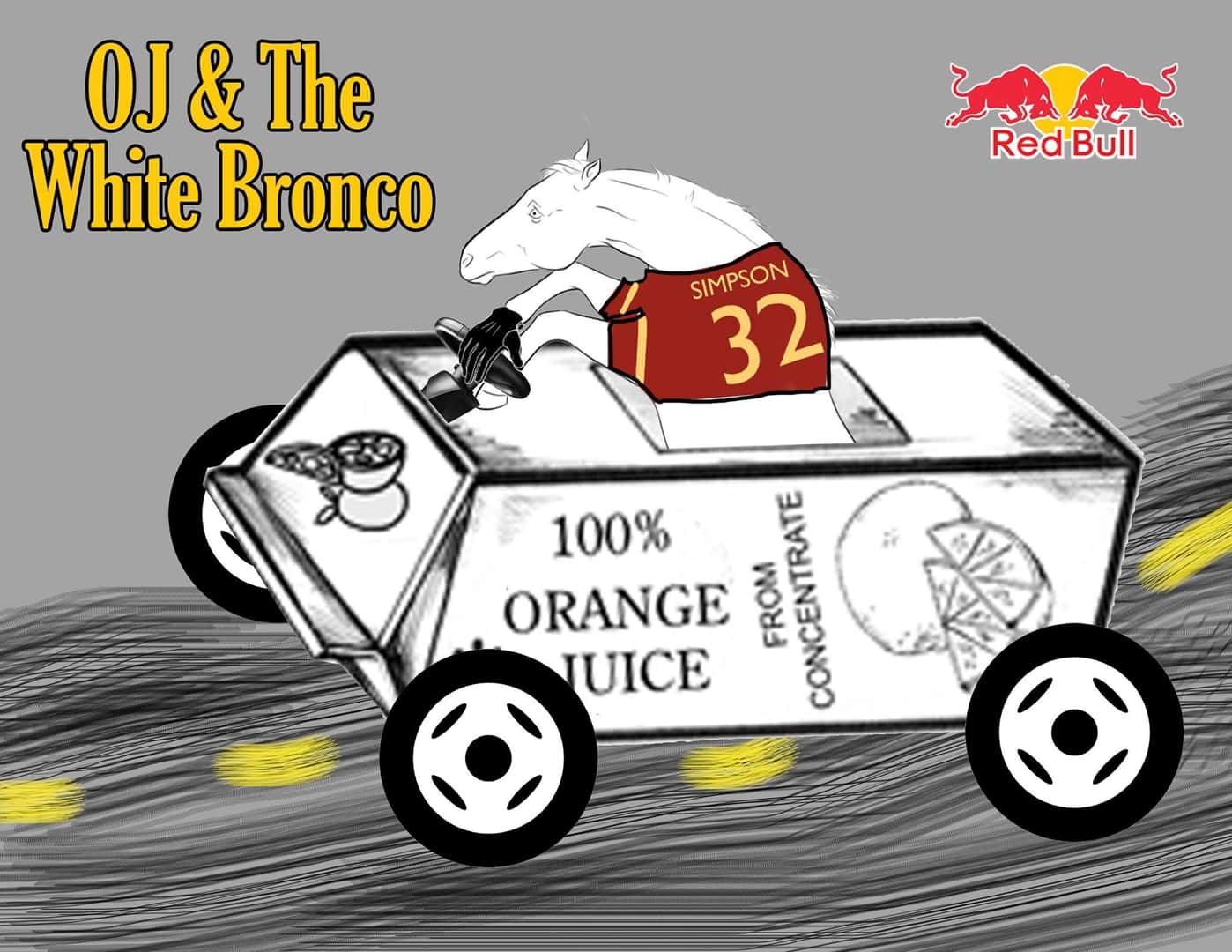 ---
"For the design, we tried to come up with something that tied into the themes of racing and the city of Los Angeles. We figured what was more epic than the OJ and the white bronco chase. To make things more interesting, we decided to flip it and have a white bronco horse driving a juice box of OJ. We couldn't have done it without amazing support from our sponsor Luxury Auto Collection in Sottsdale."-Jacob Petway
Then we had to practice!
Practice More!
Then it was Game Time!