Marchi Mobile "INNOTRUCK" by Luigi Colani
Marchi Mobile "INNOTRUCK" BY LUIGI COLANI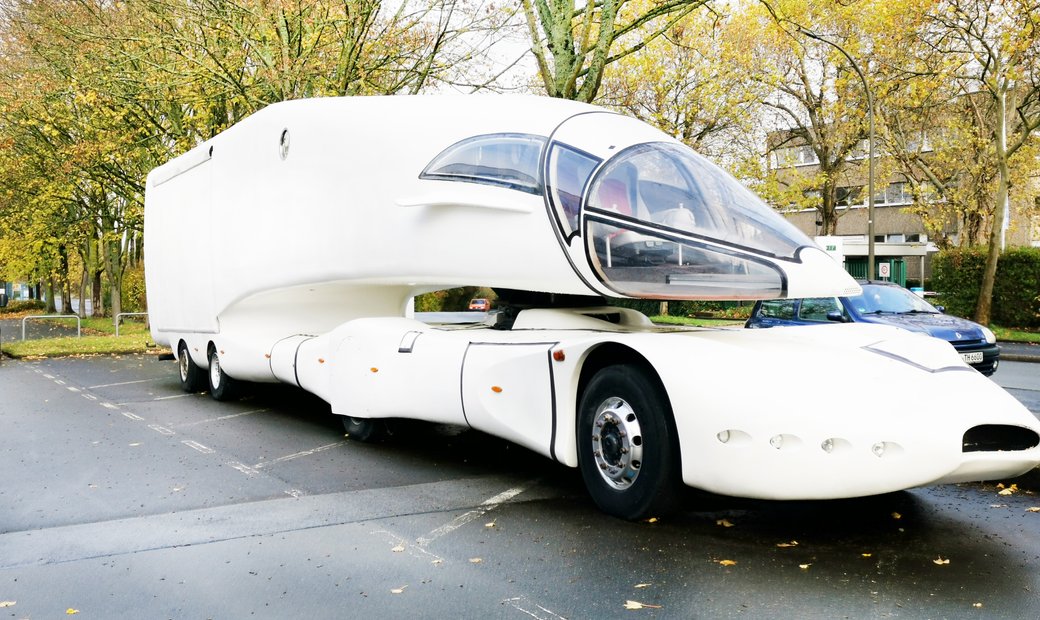 Car Description
FUTURISTIC RARITY: THE ORIGINAL INNOTRUCK BY LUIGI COLANI
The "Innotruck"
_Become owner of an original masterpiece by Luigi Colani. The recently deceased legendary designer was a visionary and known for his aerodynamic shapes. One of his greatest masterpieces can now be purchased: the Innotruck.
_This Innotruck is one of 2 identical vehicles which are existing worldwide. One vehicle was in Luigi Colanis possession until his death, the other one can now be purchased exclusively.
_The Innotruck is a milestone in automotive history. With this invention, Colani was 100 years ahead of his time. The futuristic extreme design was developed to reduce fuel consumption by up to 50 %. The model offered here was built as a platform on behalf of Siemens for e-mobility research purposes. The Innotruck, with Drive by Wire control, has actually driven on test grounds. Driving movies are documented. The vehicle is currently not drivable because it was supposed to be converted from Hyprid to E – drive, but the work was is not completed yet. Furthermore, it is currently not EU road legal.
_The oversized proportions and the futuristic look make the vehicle an extreme eye-catcher. Expand your collection with an exclusive design vehicle – for decorative purposes or with simultaneous use of the interior surface. Inside the Innotruck you will find an extended VIP conference room. The entire interior can be used individually for various purposes. The side entrance has a generous roof.
_However, it also serves as an ideal setup for commercial purposes, for example for film and photo shootings, but also as an exclusive exhibit on your company premises or venue.
_We offer optional the extensive restoration or any form of customization according to your wishes. The vehicle can be fully adapted to your needs, optically and technically. Also we are happy to assist with the transport / shipping.
Originally Listed on JamesEdition.com