CARANDDRIVER: 2018 Honda Accord
2018 Honda Accord
The latest version of a beloved model arrives for a 40,000-mile stay.
JUNE 2018
BY ANNIE WHITE 
PHOTOS BY CHRIS DOANE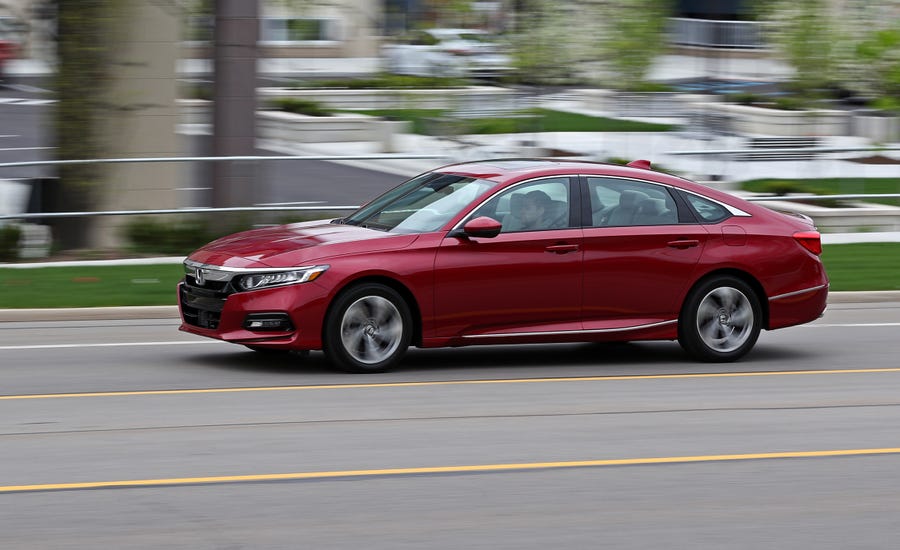 Honda's long-running Accord family sedan has been named to our 10Best Cars list dozens of times. During this barely broken, decades-long streak, the Accord has regularly earned a place on our list of favorites while facing challenges from a long list of sports cars, luxury sedans, hot hatches, and more—virtually every new car since the mid-1980s. The Accord is uncommonly well executed and surprisingly driver-friendly in a segment where that's not often the case. That much has not changed in the last 30-plus years. What has changed? For 2018, nearly everything else.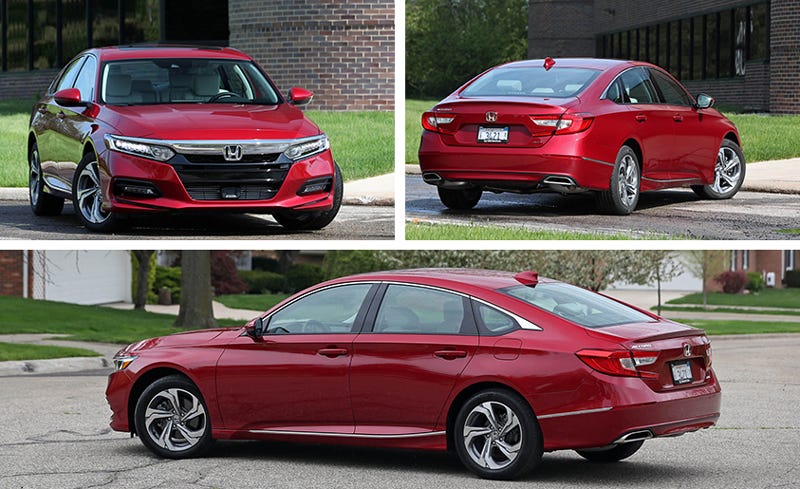 The Accord was completely redesigned this year, with two new engines, a sharp new look, and—mercifully—a reimagined infotainment system. The Toyota Camry, the Accord's perennial rival, also entered a new generation in 2018, and a fresh Nissan Altima is on the way. The powertrain shake-up and newly compelling competition meant the time was ripe for a long-term test of our favorite sedan.
Playing to type, we chose the most powerful of the Accord's new engines, a 252-hp turbocharged 2.0-liter, which replaces the outgoing 3.5-liter V-6. Playing against type, we also selected the new 10-speed automatic, which will afford us the opportunity to test the transmission that most 2.0-liter buyers will choose, although that decision has already drawn whining from staffers who miss the engagement of Honda's excellent six-speed manual. (The 2.0-liter and the manual can be paired in the Sport trim.) The EPA estimates the Sport 2.0T at 22 mpg in the city and 32 mpg on the highway with either transmission. Our car's powertrain is rated at 23/34 mpg city/highway; so far, we've recorded 28 mpg over the first 4000-some miles. During its initial track test, our long-termer was 0.4 second quicker to 60 mph than a 2.0-liter manual we previously tested.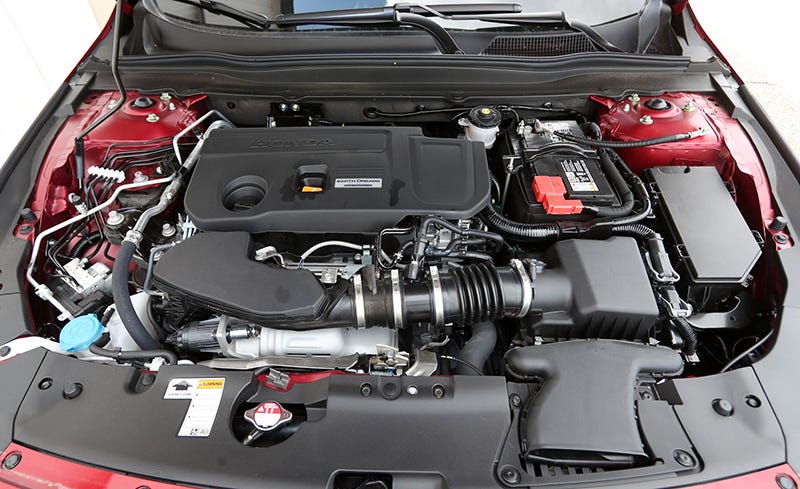 Our car's cushy, second-from-the-top EX-L trim should help keep other complaints to a minimum; heated leather front seats, a 10-speaker audio system, and Honda's new 8.0-inch touchscreen infotainment system (now with a volume knob) all come standard. We added parking sensors for $514, a wireless charging pad for $300, and an extra pair of USB ports for $120, bringing the total price to $34,799. That feels like a bargain for a car with an elegant and useful interior, bold exterior design, and an engine that is more than capable of pulling away from the pack.
Expectations are high for this Accord, which has received a warm welcome at our Ann Arbor office, racking up miles in short order. But that doesn't mean we're not ready to give criticism where it is due. Nearly every logbook comment so far has called out the 10-speed for faltering and stumbling between first, second, and third gears, especially when attempting to navigate a low-speed crawl. Two drivers have also noted hood fluttering at highway speeds—it seems to be made from thinner sheetmetal in order to keep weight down and fuel economy up—and another preemptively complained that the cream-colored interior is unlikely to stand up to the constant stream of kids, pets, and unruly passengers that pass through Car and Driver's long-term test cars.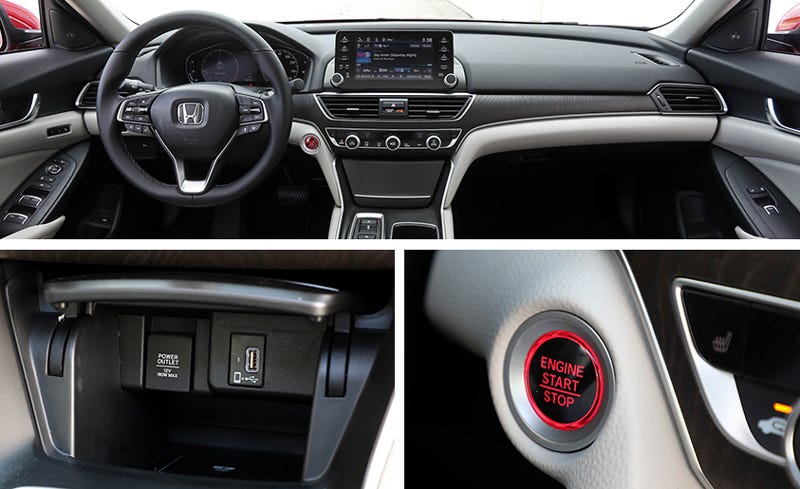 Quibbles and qualms aside, one thing remains certain: In the face of much stronger competition, the Accord needs to bring its A-game. Its responsive handling, exceptionally well-controlled ride, and cavernous interior spaces make the Accord truly versatile and enjoyable to drive—so far. We'll see how we feel when 40,000 miles are in the books.
BY ANNIE WHITE 
To read more articles by Annie White click HERE.