MOTOR1: BMW 8 Series Coupe Gets Aggressive Design From AC Schnitzer
AC Schnitzer will also boost the output from both available engines, and the company will lower the suspension, too.
The BMW tuning masters at AC Schnitzer are previewing a new body range of body and performance mods for the 8 Series. The components make a public debut at the Essen Motor Show in December.
AC Schnitzer will offer power upgrades for both currently available powertrains in the 8 Series. The M850i' 4.4-liter twin-turbo V8 will have a boost to 591 horsepower (441 kilowatts) and 627 pound-feet (850 Newton-meters) of torque, versus 523 hp (390 kW) and 553 lb-ft (750 Nm) from the factory. The 840d's diesel-fueled 3.0-liter twin-turbo inline-six will now make 374 hp (279 kW) and 575 lb-ft (780 Nm) instead of the stock rating of 315 hp (235 kW) and 502 lb-ft (680 Nm).
The German tuner is also developing a new, two-piece exhaust with a better sound from stock. The pieces add pairs of 4.134-inch (105-mm) tailpipes to the back, and carbon trim gives a sporty aesthetic.
AC Schnitzer will tweak the 8 Series' ride, too. Revised springs will drop the ride height by at least 0.787 inches (20 mm) in front and 0.393 inches (10 mm) at the back. The firm will also offer a 21-inch version of its forged AC3 wheels, and 20- and 21-inch sizes of the AC1 pieces.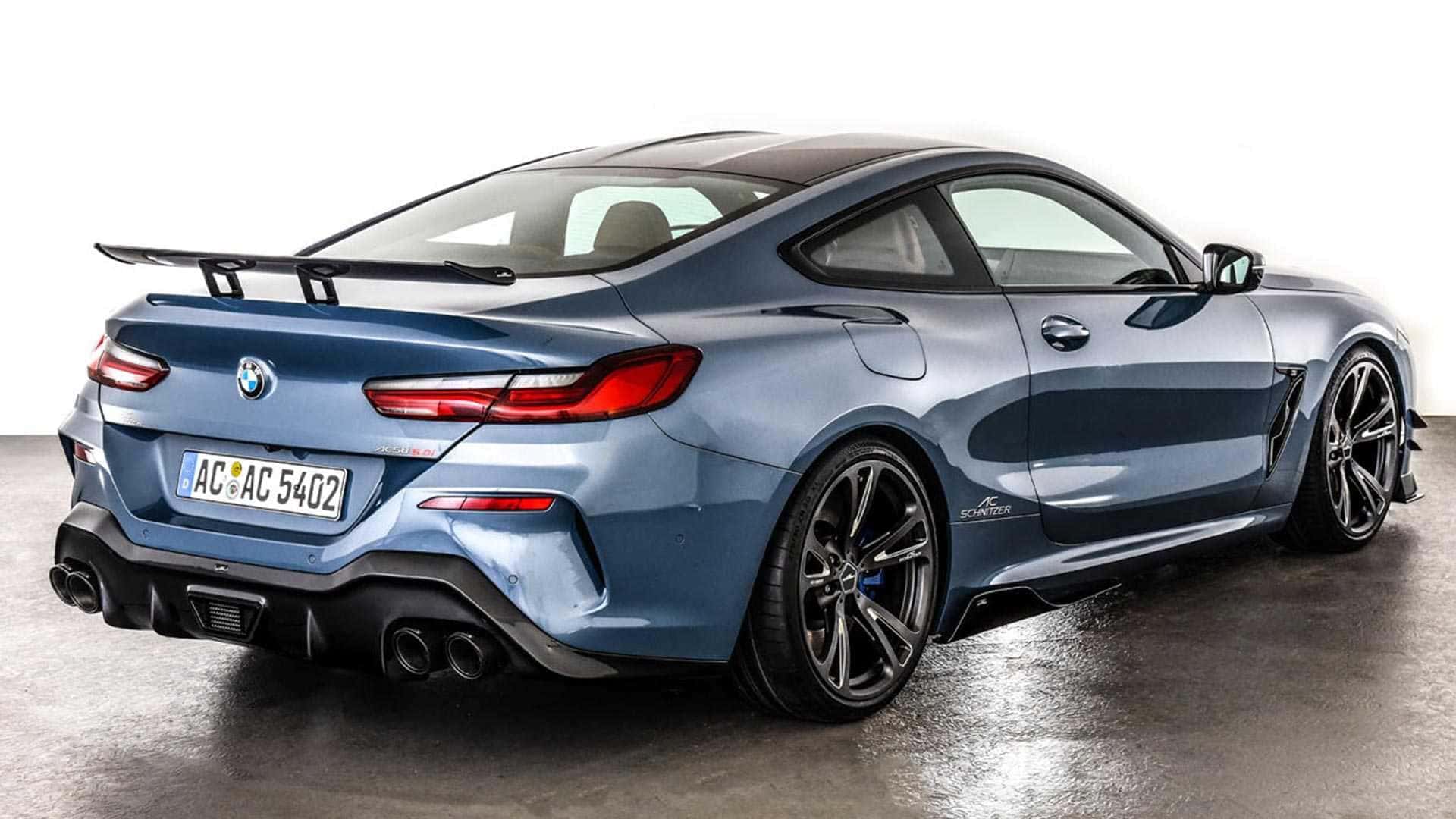 Owners of the 8 Series will also be able to dress up the coupe's exterior appearance with a variety of carbon fiber parts. The components include a prominent front splitter, canards, hood vents, and fender outlets. Side skirts extend the carbon parts around the coupe, and a stubby rear wing rises from the trunk. The sculpted diffuser surrounds the new exhaust.
AC Schnitzer doesn't reveal its 8 Series' interior yet, but the company promises to offer an array of aluminum trim to dress up the cabin.
Source: AC Schnitzer
Article By: CHRIS BRUCE