JALOPNIK: Is The 2019 BMW Z4 Super Sexy Or A Giant Misfire?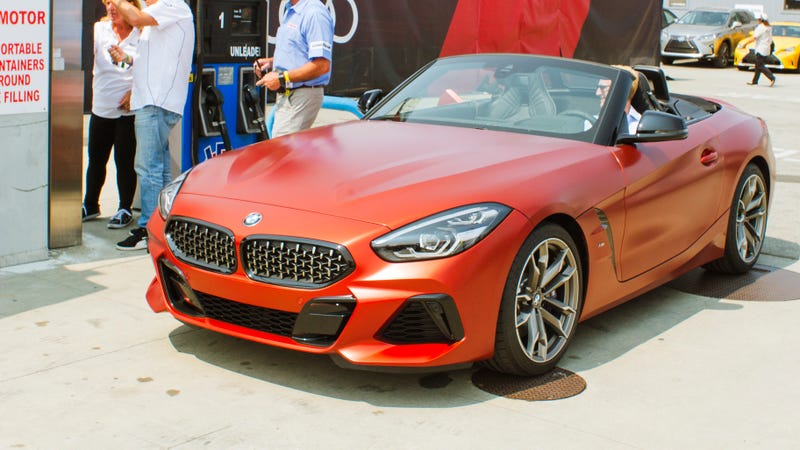 The 2019 BMW Z4 had the unfortunate luck of images leaking at least three times, which means most people had already formed their opinion of its new design direction before the car was even revealed. But now it's here, so does it look good or did BMW overdo it?
Most people are making a big deal about two things. The first is that BMW has vertically stacked the iconic BMW double headlight motif, which pushes the headlights both higher and deeper into the hood. The second is the kidney grilles, which don't have vertical, solid slats. Motor Trend compared the new kidneys to the Kia Stinger's look, which is probably good for the Kia, bad for the BMW.
But, while the car is a softer, rounder result of the concept that previewed it, it's still proportioned well, it stands out from the rest of the BMW lineup, and it even reflects the sportier approach BMW claims to be going with it. It's just upsetting that it's not yet clear whether or not a manual will be offered.
So, all that said, I don't think it's exactly pretty, and it is a little bulgy, but I like that it still kind of looks weird, as the other Z cars have, and I really like that it's still orange.
Did BMW nail it?