MOTOR1: Bugatti Chiron's New Sky View Roof Looks Cool, Adds Headroom 
The glass panels aren't removable, though.
Bugatti doesn't intend to build an open-roof variant of the Chiron, the hypercar company's new Sky View roof is the next best thing. The layout puts a fixed glass panel above each seat for a clear view of the heavens. Sky View comes with the extra advantage of increasing the Chiron's headroom by 1.06 inches (2.7 centimeters), which could make it a welcome option for taller buyers.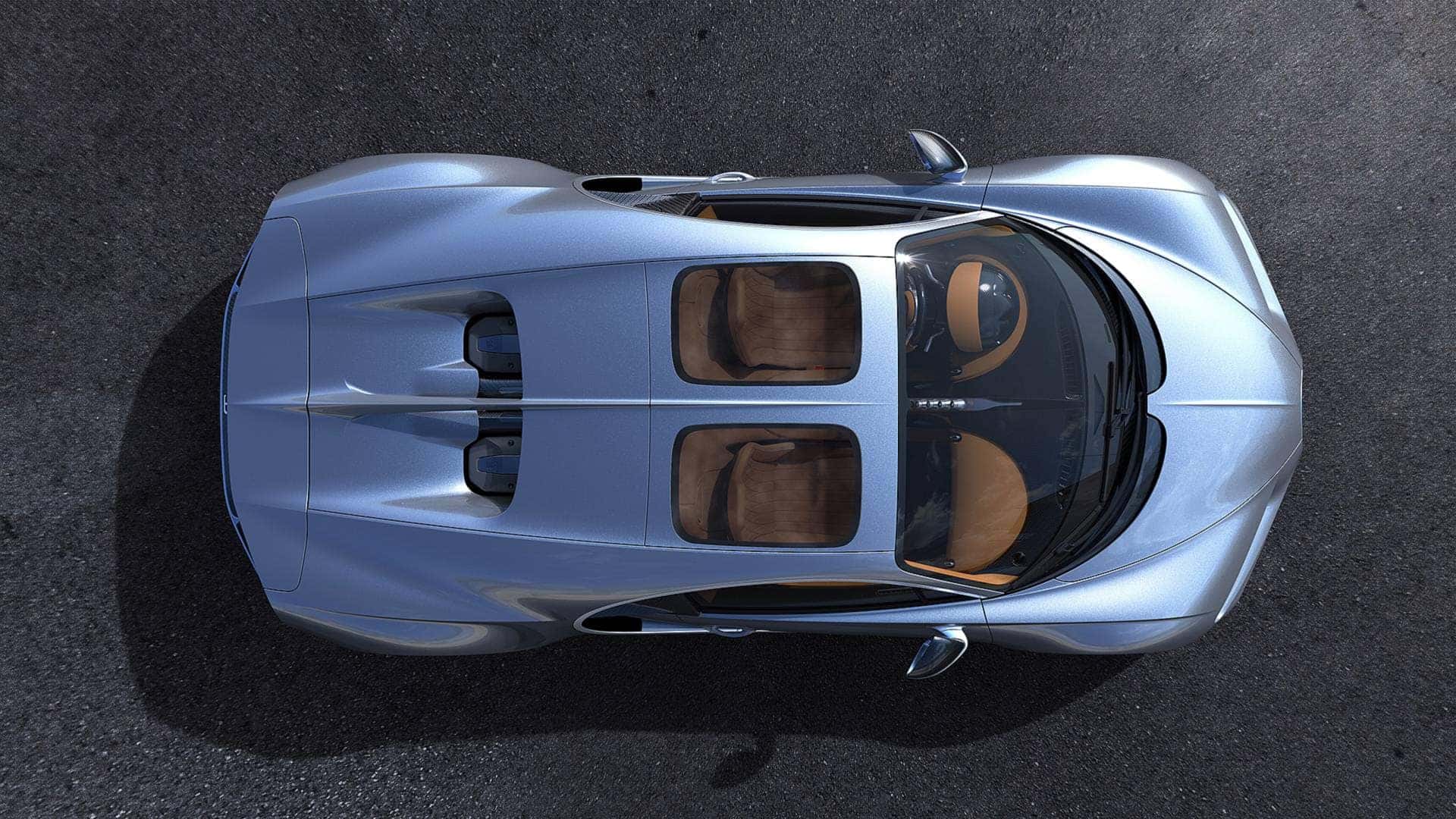 Each of the Sky View's glass panels measures 2 feet 1.6 inches (65 centimeters) long and 1 foot 5 inches (44 centimeters) wide. To create the pieces, Bugatti uses a laminated structure with four intermediate layers. The company reports that this method keeps the cabin quiet, and the tinted glass reflects away infrared radiation that would heat up the cabin.
The Sky View roof is available for Chiron buyers to order now. The company will also bring a supercar with the glass panels Monterey Car Week in late August. So wealthy customers will be able to get a better look at the option there.
The Chiron with the Sky View roof won't be Bugatti's only debut during Monterey Car Week. The company will also unveil its Divo hypercar there. It'll use underpinnings from the Chiron but will have even higher performance capabilities. A heavily revised body will produce significantly more downforce. Which will cause the top speed to drop to 239 miles per hour (385 kilometers per hour). But acceleration will be quicker than the Chiron's 2.5-second sprint. A quad-turbo W16 will still sit behind occupants, but a new transmission will allegedly allow for significantly quicker shifts.
If you want a Divo, it's reportedly too late because there are already reservations for the entire production run of fewer than 100 vehicles. Bugatti is allegedly selling them for the astronomical price of $5.85 million.
Source: Bugatti
Article By: CHRIS BRUCE